Registration for the 2020 edition is now closed! This year conference is being held online. 

New Challenges, New Opportunities?
Adam Mickiewicz University, Poznan, Faculty of Political Science and Journalism
December 3-4, 2020
"Every challenge is an opportunity in disguise."
John Adams
Beyond Europe Organisation Committee understands that there are important concerns regarding the public health issues at this moment due to novel coronavirus pandemic. The Committee has decided that this year the conference will be held on-line using Microsoft Teams platform. Thank you for understanding.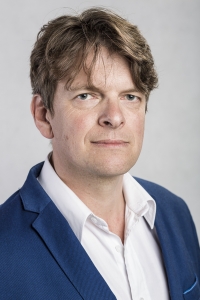 Prof. Radosław Fiedler
Head of Organisation Committee, Deputy Dean for International Cooperation, Faculty of Political Science and Journalism at Adam Mickiewicz University
Dear Colleagues!
With great pleasure, we announce the 4th edition of Beyond Europe. The international conference is organised annually at Adam Mickiewicz University, Poznan and each time gather scholars, experts, and diplomats to join us on the discussion about various aspects of international relations including current and future trends in politics, culture, economy, technology, and society.  
This year was disturbing from the very beginning in various ways. We have seen ongoing conflicts spiking, like in terms of open rivalry between USA and China, tensions in its apex between Iran and the USA as well as many more global challenges with the novel coronavirus pandemic testing the very basis of international order as it spreads beyond borders and continents across nations of the world.  
The list of issues worth discussing is a very long one: climate change and new biological hazards, weakening of global economic and political ties, and even de-globalization process that visibly hastens as a consequence of novel coronavirus. We see a rapid redefinition of national interests by superpowers and regional powers, weakening global governance being further undermined by a populist wave, a permanent regional instability, and global and local networks of terrorism transformation. We also witness rising tensions between the US and China and are looking to discuss its implications on the shape and the rate of recovery of the global economic and political system in the post-pandemic world.  
However, all the unprecedented challenges and tensions that we face these days are also creating new opportunities for nations and the global community: rapid technological development, the democratisation of information, new ways in international economic cooperation on the regional level, lowering rates of poverty, higher environmental awareness, and improved sustainability as a consequence. 
Traditionally, the conference's scientific board is composed of internationally recognized scholars who specialize in different fields of international affairs. All panels are held in English and each one will be coordinated by moderator and discussant. Thematic panels will be turned into chapters in the post-conference monograph published in a recognized printing house. All papers submitted by the participants will be peer-reviewed before publishing.  
We recommend that the maximum length of a presentation is 15 minutes, and then comments by a discussant (within 10 minutes) which is followed by open discussion on the online floor. Please keep the time limit rigidly.  
We introduced some important changes in terms of participation. Everyone interested in taking part in our event is kindly asked to submit an abstract (approximately 400 words) by (date) to allow sufficient time for discussants to get familiarized with it. The aforementioned abstracts should have the aim, main thesis and conclusions highlighted clearly. We hope that this will ensure lively and fruitful discussion. All the papers will be uploaded onto the Conference website, where they will be password-protected and circulated only between the symposium participants. 
Hopefully see you in Poznań very soon! 

Topics of interest for abstracts submissions include:
The role of Sanctions in International Politics
Sanctions are instruments projected to attain assumed goals. Basically, a change of perpetrator's behaviour is the most desirable outcome. The sanctioning state should identify vulnerabilities for the imposition of drawbacks and precisely define a minimum necessary steps that state under sanctions should be done to remove drawbacks. Therefore essentially is to identify desirable areas as follows: Why do states after sanctions imposition usually do not change their behaviour? What are the minimum preconditions for effectively imposed sanctions? Why is not working in some cases exorbitantly sanctions imposition strategy?  What are the limitations of multilaterally imposed sanctions? Which are of sanctioned state circumvent strategies? What do sanctions matter in rising China-US tensions? 
Rivalry versus cooperation. Which global governance takes a shape?
The novel coronavirus severely undermined international cooperation. States implemented lock-downs to prevent the COVID-19 spread.  Individually taken by governments' decisions on lockdowns strained supply chains and exposed the limitations of globalization. Rising tensions and rivalry are negatively impacting global governance. It is essential to identify areas to discuss the challenges to global governance and remedies to sustain a cooperative model of global politics. Also, question marks should be considered as follows: How to balance the national-interest approach with sharing costs and benefits in global politics? What are the most essential areas for developing cooperation? 
MENA Region in the Turbulent Times: Challenges & Opportunities
The panel is dedicated to detailed analyses of the ongoing international processes and selected events in the Middle East and North Africa. The COVID-19 pandemic, sectarian rivalry, political instability, economic challenges, the interference of external powers as well as ongoing disputes and conflicts significantly affect regional actors and determine their actions. What is the future of the region? What the MENA region might look like by 2030? Are there more threats or opportunities? 
Economic and climate crisis: challenges & opportunities  
Economic growth is one of the most important priorities of countries' politics. The governments of many states are searching for ways to create and accelerate development. Many of them, in their struggle to reach better economic performances, don't care about environmental costs. Very often, their chosen path of economic growth is based on the simple models of using the available raw materials, overexploitation of the resources and, in consequence, destroying the environment. However, there are also other, more difficult and expensive ways to develop the economy sustainably relying on modern technology and science. Although it is difficult to change the policy, bear the costs of changes and invest in future gains (particularly in the context of social expectations and elections, but also because of the lobby), one can find many examples that it is worth to do this anyway. It may seem that expected economic crises are the worst period for the experiments, reforms and changes, but maybe, paradoxically, it will create the best opportunity for this move? The purpose of this panel is to discuss the interdependence between economy, environment, technology and policy and different models of economic developments in the context of global rivalry, climate change and economic crisis caused by COVID-19. 
Indo-Pacific – zone of cooperation or conflict? 
During the last decade Indo-Pacific emerged as a recognized (and at the same time contested) geopolitical concept. The panel will aim to answer the question about the balance of cooperation and competition between regional players. This will include not only great powers (USA, China, India Japan) but also middle and small powers (Indonesia, Australia, South Korea, Taiwan, Vietnam etc.). We aim to analyze a wide range of political, economic, military, environmental and social issues to determine whether the geopolitical concept of Indo-Pacific will be used to build new regionalism or as a tool of geopolitical competition. 
Rivalry or cooperation of global players on the former USSR area
The former USSR area is one of many areas of the world, in which interests of western countries especially the United States (but also the EU), Russia and China are crossing. The rivalry concerns mainly on the economic dimension (natural gas and oil resources) but relates as well to political, military and security issues. At the same time, there are several areas of cooperation between Moscow and Beijing or even between whole participants of the rivalry. The former USSR area in addition to being part of the so-called near abroad is also of great importance for Russia due to its strategic location and energy resources. Moreover, influence in this region is perceived by Moscow as one of the key factors determining its position in the international arena and a condition for bolstering its great power status. Area of the former Union of Soviet Socialist Republics is also a source of potential dangers to Russia, such as Islamic fundamentalism, terrorism, drug smuggling, or illegal immigration. 
Territorial Integrity and Self-Determination in a Globalizing World 
The norm of territorial integrity appears to be one of the main pillars of modern international order. However, this norm is currently undergoing significant changes and is facing tough challenges. Demands for self-determination appear with increasing force and often lead to civil wars. Moreover, as researchers note, international law has not been of great help to the states in order to meet these challenges. In post-modern times, borders have changed further as a result of globalisation and M. Castells' concept of changing "spaces of places" into "space of flows" has been widely analysed and commented on. The researchers interested in the profound rethinking of the principle of territorial integrity are welcome. The purpose of this panel is to discuss the external and internal challenges that territorial integrity is being faced with, including, but not limited to the protection of state territory, preventing states' disintegration, states territorial sovereignty, and the character of territorial autonomy. 
Uncivil societies: another world?
Thought-provoking examples of the limitations of civil liberties and political rights in many states inspire researchers to formulate questions about moving away from Europe or the rapid emergence of a given society beyond Europe. Accusations of populism in this case only seem to complement this position of political exclusivism. Meanwhile, contemporary political transpositions symbolized by the names of Orban, Trump, or Kaczyński can be viewed in a more intersubjective manner on several theoretical levels. The first maybe the location of social structures on the continuum between the ideal types of civil and uncivil society. Uncivil societies – another world? Civil society erosion? Incomplete civil society? The second is the dynamics of social changes triggered by the transition from liberal to neo-militant democracies. Finally, the studies on non-democratic social awareness must involve a variety of attitudes towards restrictions and repression. Undoubtedly, there can be many more analysis levels. In this situation, equally significant are methodological, theoretical, and empirical contributions. This panel invites researchers interested in making advances in the studies on the peculiarities of non-normativeness in civil societies. 
Eurasian Insights Series 
This year's edition of Beyond Europe will host several sections on Eurasia with a focus on Central Asia. These sections are sponsored by the Erasmus+ EISCAS project (www.eiscas.eu) and are co-funded by the Erasmus Plus program of the European Union. EISCAS is a strategic partnership aimed at improving the study of of Central Asia in Europe by creating a new (Open Access) handbook, teaching guidelines for educators and curriculum design recommendations.  
Eurasian Insights I- Cracks in the domestic order 
The haphazard authoritarian reactions to the Covid-19 pandemic in Eurasia have in some cases exposed some internal weaknesses of the regimes and societies in Eurasia. These have been lurking under the surface for some time now, and this section will pay special attention to linking symptomatic 'cracks' to their real causes and make an assessment how deep they really cleave the old domestic orders. (Sponsored by EISCAS) 
Eurasian Insights II- Regional trends and local realignments 
The international and domestic are only separated in theory only, and this section invites papers that highlight the local impact of wider winds of change and vice versa. Encouraged are frameworks that can bridge the realms of IR and the local (Comparative politics or Area Studies) with a focus on Eurasia and Central Asia. (Sponsored by EISCAS) 
Eurasian Insights III- Glimpses of new paradigms in the regional order? 
This section is reserved for papers that bring new theoretical insights to the study of Eurasia. Articles that identify the expiration dates of old paradigms, a twist on old structure-agent debates and new ways to look at old issues are welcomed in this section. (Sponsored by EISCAS) 

Beyond Lecture (Student's panel)
The following panel is created to let students take part in conference proceedings and present their research in front of the international audience. The formal requirements are as follows: participants have to formally be students, they cannot hold a title higher than a bachelor of arts or bachelor of science, they need to present their research in English and their proposals have to be approved by an appointed member of the conference Scientific Board before they are presented. There are no formal restrictions in terms of the subject as long as it is connected to the realm of international affairs. Every participant will receive a certificate of participation provided one meets the requirements mentioned above. If you qualify, this is the opportunity you cannot miss!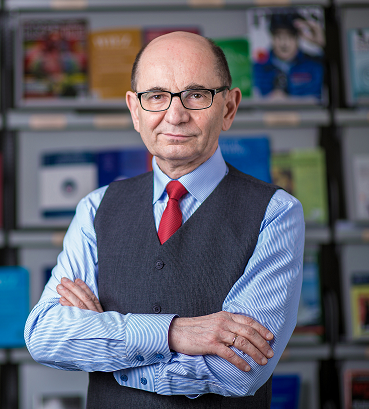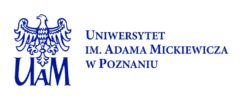 Prof. Andrzej Stelmach
Dean of the Faculty of Political Science and Journalism. He graduated in Political Science at the Institute of Political Science and Journalism of Adam Mickiewicz University where he also got his PhD and professorship. He is a Head of Department of Political Systems. Prof. Stelmach is a member of Central Board of Polish Political Science Association (PTNP) and editor in Chief of Mid-European Political Studies Journal issued by FPSJ. He is member of Scientific Boards of several journals including ones issued by University of Szczecin and Ukrainian Black Sea State University i Mihkolayev. He is especially interested in contemporary Polish and European political systems and parties as well as Russian politics and elections. Author of number of papers and monographies.
Prof. Sebastien Peyrouse
Sebastien Peyrouse was a doctoral and postdoctoral Fellow at the French Institute for Central Asia Studies in Tashkent (1998-2000 and 2002-2005), a Research Fellow at the Slavic Research Center, Hokkaido University in Sapporo (2006), and a Research Fellow at the Woodrow Wilson International Center for Scholars in Washington (2006-2007). In 2008-2012, he was a Senior Research Fellow with the Central Asia-Caucasus Institute & Silk Road Studies Program (SAIS, Johns Hopkins University, Washington D.C.) and with the Institute for Security and Development Policy (Stockholm). He is an Associated Scholar with the Institute for International and Strategic Relations (IRIS, Paris), and with the Fundación para las Relaciones Internacionales y el Diálogo Exterior (FRIDE, Madrid) and a member of the Brussels-based EUCAM (Europe-Central Asia Monitoring).
Prof. Sang Chul Park
Sang-Chul Park has received PhD degrees in political science in Aug. 1993 in Germany and economics in Feb. 1997 in Sweden. His dissertations discussed Technopolises in Japan. He also passed a habilitation examination (full professorship) in political science in Nov. 2002 in Germany as well as a docent evaluation (Swedish habilitation) in economics in Sep. 2004 in Sweden. He is currently a Full Professor at Graduate School of Knowledge based Technology and Energy, Korea Polytechnic University and Adjunct Professor at Center for Science-based Entrepreneurship, Korea Advanced Institute of Science and Technology (KAIST), South Korea. He was Visiting Scholar at Asian Development Bank Institute, Japan in Oct. 2014. His research interests concern industrial policy and regional development and studies on innovation systems and on science parks and innovative clusters in particular. Currently his research areas are expanded toward energy policy, sustainable development strategy, high technology ventures and international business and trade.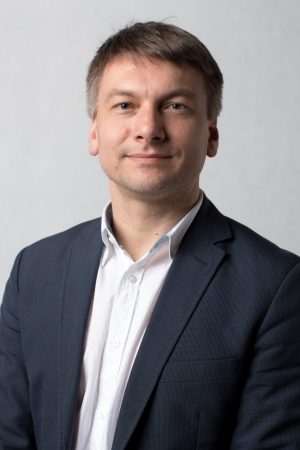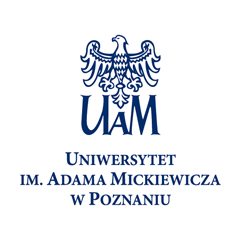 Prof. Przemysław Osiewicz
Secretary of Research Committee RC-18 of the International Political Science Association (IPSA). Member of the International Studies Association (ISA). Member of Polish Political Science Association. Board member of Polish International Relations Association (Poznan) and Asia&Pacific Association. Visiting professor at Selçuk Üniversitesi (Turkey, 2010), Linneaus Univerisity (Sweden, 2011), Konya Üniversitesi (Turkey, 2011), Hogeschool Ghent (Belgium, 2012), the Ministry of Interior (Cyprus, 2012), the Institute for Political and International Studies (Iran, 2013), the University of Nicosia (Cyprus, 2014), University of Nevada in Reno (USA, 2016), Cleveland State University (USA, 2016), Texas State University (USA, 2017), Ilisagvik College Barrow Alaska (USA, 2017); Georgetown University, Washington D.C. (USA, 2015, 2016-17); National University of Sciences and Technology, Islamabad (Pakistan, 2019).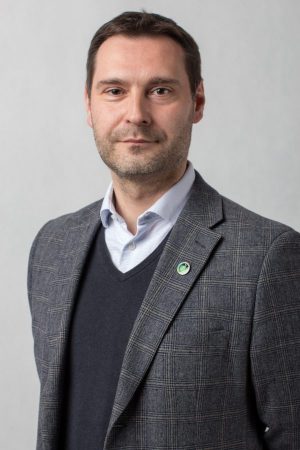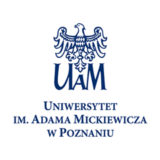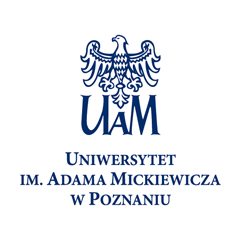 Prof. Tomasz Brańka
He is a holder of PhD in political science. He studied in Poland and Sweden. Currently working at the Adam Mickiewicz University, Poznan Faculty of Political Science and Journalism in Poznań. Author of over 40 academic works published in Poland, Sweden, Germany, Czechia, and Russia. Guest lecturer in the field of political and European studies at numerous universities in Sweden, Finland, Iceland, Greenland, Spain, Turkey, Azerbaijan, Kyrgyzstan, Russia and USA. His main research interests focus on autonomous solutions in contemporary international relations and non-sovereign entities in international relations.
Conference fee
Conference Fee for PhD's – 50 Euro
Conference Fee for PhD students – 30 Euro
Conference Fee for Graduates and Undergraduates – 10 Euro
All fees should be paid to:
Adam Mickiewicz University, Poznań
ul. Wieniawskiego 1, 61-712 Poznań
Account no: BZ WBK 77 1090 1362 0000 0000 3601 7903 
Transfer title: K00000709 and Your Name
All Fees should be paid at least a week before the Conference takes place.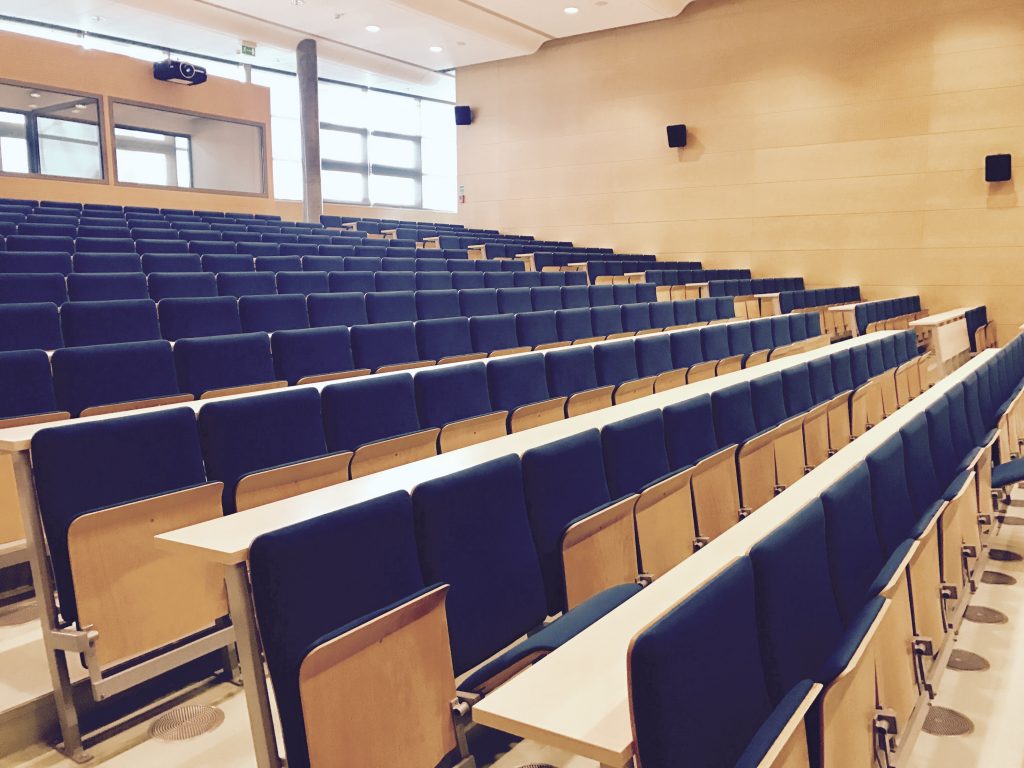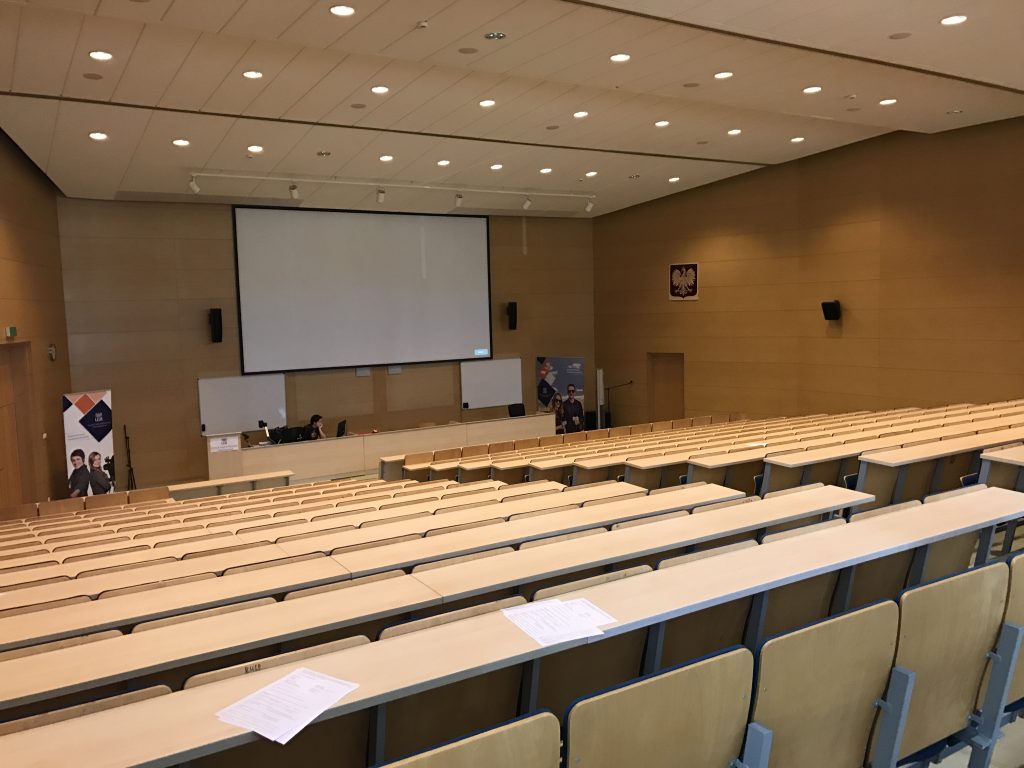 1st of September – Registration opens

14st of November – Registration is closed

20th of November – Last day for accepting conference fee

21st of November – Detailed plan of the conference is published

3th-4th of December – Conference takes place
Department of Non-Euoropean Political Studies
Faculty of Political Science and Journalism 
Adam Mickiewicz University, Poznań 
ul. Uniwersytetu Poznańskiego 5
61-614 Poznań  
Poland 
email: beyondeurope@amu.edu.pl
phone: +48 618296593