Registration for the 2019 edition is now closed

Adam Mickiewicz University, Poznan, Faculty of Political Science and Journalism
December 5-6, 2019
Memories from 2019 edition. Photographs by Michał Kosiński.
Chaos was the law of nature; order was a dream of men
Henry Adams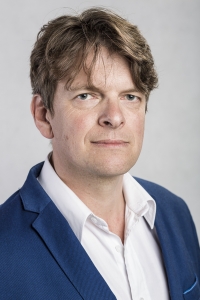 Dear Colleagues!
It is a great honour for me to invite you all to join us during the third edition of the international conference organised by the Faculty of Political Science and Journalism along with the Department of Non-European Political Studies, Department of International Relations and Department of International Economy titled "Beyond Europe: Towards a New Global Order" on behalf of the Faculty's Dean, Prof. Andrzej Stelmach.
We believe that the conference is a unique opportunity to openly discuss the latest advancements in many politics-related disciplines and exchange views on current issues connected with the apparent shift in global politics that happens right before our eyes. We believe this year's subject list make the conference an overall very promising and interesting event.
Previous editions attracted participants from France, United States, Israel, Turkey, Kyrgyzstan, Russia, Ukraine, Korea, Taiwan, Pakistan, Germany and Nigeria. We also had the distinct pleasure of hosting the ambassadors of Argentina, Indonesia, Turkey, Peru, Kazakhstan and Pakistan. 
See you all in Poznań very soon!



prof. UAM dr hab. Radosław Fiedler 
Deputy Dean for International Cooperation at Faculty of Political Science and Journalism at Adam Mickiewicz University, Poznan
Distinguished professor of economics. He is the author of New Pragmatism original paradigmatic and heterodox theory of economics. University lecturer, researcher, the author of numerous academic books and research papers. Polish Deputy Premier and Minister of Finance in 2002-03. He played a leading role in achieving the entry of Poland into the European Union and to the OECD. The founder and Director of TIGER – Transformation, Integration and Globalization Economic Research at the Kozminski University in Warsaw. Consultant to international organizations as the IMF, World Bank, UN, and the OECD. Member of the European Academy of Arts, Sciences and Humanities, Member of Academia Europaea. Foreign Member of Russian Academy of Sciences. Honorary Chairman of China's Public Diplomacy Institute and a Non-resident Senior Fellow, Chongyang Institute for Financial Studies, Renmin University of China, Beijing, Professor HUST, Huangzhou University of Science and Technology, Wuhan; Distinguished Professor of Emerging Markets Institute, Beijing Normal University, Beijing.
Keynote: "Rebalancing Globalization: In Quest for a New World Economic Order"
5/12/2019 10:00 am
Topics of interest for abstracts submissions include:
A new Cold War?- what should we make of Great Powers Rivalry's comeback?
There is a widespread consensus among IR scholars that the post-cold war period, characterized by a moderation of great power disputes, has come to an end. It has been replaced by renewed great power rivalry leading to geopolitical tensions, military crisis and generally hostile rhetoric and actions. Many pundits turned to calling this new normal "a new Cold War." But is it really an accurate and useful description of the reality we live in? The purpose of the panel is to investigate and debate the sources, nature, and consequences of current great power tensions, mainly those playing out in the reborn China-Russia-USA "strategic triangle."
We invite paper proposals dealing with (but not excluded to) the following research questions: 1) what are the underlying causes of renewed great power rivalry and drivers sustaining it? 2) is the Cold War template appropriate to describe the current state of the international system? If not then what is the nature of contemporary great power rivalry? 3) What are the medium- and long-term consequences of the current discord among great powers for the stability and structure of the international order?
Repressive States and New Militant Democracies
Intriguing cases of a denial of the basic European civilization values in many countries provoke journalists to formulate simple answers about moving away from Europe or the rapid emergence of a given society beyond Europe. Accusations of populism in this case only seem to complement this position of political exclusivism. Meanwhile, contemporary political transpositions symbolized by the names of Orban, Trump, or Kaczyński can be considered in a more intersubjective manner on several theoretical levels. The first of these may be the attitude to globalization – nativist or vitalistic. The second is the location of regimes on the continuum between the ideal types of democratic and non-democratic regimes. The third, in turn, is the level of repressiveness and paternalization of the state. The fourth, the relationships between civil society and the forces hostile to an open society. Undoubtedly, there can be many more analysis levels. The number of cases can be almost infinite. In this situation, equally important are both empirical analysis and the construction of new theories. This panel invites researchers interested in making advances in this research field.
Mobilization and Participation of Non-State Actors in European Countries and Beyond
Various types of non-state actors influence political institutions directly—through lobbying at local, state, national and transnational governance levels—and indirectly through mobilizing public opinion, media debate and grassroots efforts. This panel invites papers covering issues related to the role non-state actors, civil society engagement in public policy-making, as well as governance-related issues at national, international and subnational levels. It looks for a wide range of analyses addressing: non-state actors' behavior; lobbying strategies and effectiveness; communication strategies (including new types of media); lobbying by experts; stakeholder dialogue; relationships between non-state actors (including building coalitions and networks); how interest groups connect to broader social movements, as well as other related research perspectives.
Re-thinking Arctic in an Age of Geopolitical Change – Towards a New Understanding of the North
The strategic importance of the Arctic region has increased significantly over the last few years. The main reason for this is the continuing climate warming. This means, among other things, new opportunities to exploit rich natural resources and to use – until now almost inaccessible – Arctic communication routes for commercial purposes. Similarly, political, military and ecological interests clash here. Moreover, not only countries traditionally considered to be the Arctic, but also new actors such as the People's Republic of China and South Korea have joined in the 'Arctic game'. The Arctic Region and its rapidly changing role in both internal and international political forces actors involved in the came to (re)construct and invent "new" traditions narrating about its role and importance. The Arctic Region has been recently an object of vivid interest of several actors involved in its "domestication", management or even conquer. Regardless of the motives behind those actions, they try to justify and explain own interest by employing various arguments. This leads to the creation of a set of discourses spanning from historical arguments to imperial principles.
The Middle East Imbroglio: Towards a New Regional Order?
The Middle East region has undergone significant political, economic, and social changes since 2010. The so-called Arab Spring and other parallel processes undermined the current regional order and resulted in a new balance of power. Although such a situation creates new opportunities, it also poses a serious risk to peace and stability. States and non-state actors engage in local power struggles. The Middle Eastern powers like Turkey, Saudi Arabia, and Iran project power in the region. At the same time, external powers try to take advantage of the regional instability. In addition, the split within the Gulf Cooperation Council (GCC), the Arab-Israeli tensions, and Islam's growing sectarian divide make the situation even more complex. The main aim of this panel is to analyze the above-mentioned aspects in detail. Are we witnessing the rise of a new regional order?
The EU's impact on political systems in the 21st century
The panel deals with liberal democracy in the 21st century, opportunities and threats; non-democratic systems and their future; the evolution of democracy – hopes and threats; fallen states in Africa and Asia and their systemic problems; the problem of succession in Central Asian states; from communism to capitalism: the evolution of the PRC political system, Chinese "authoritarian state capitalism" model and the problem of its global popularity).
Contentious Politics and Political Violence
Contentious politics is usually understood as a disruptive claims-making political activity which is at least to some extent beyond institutional bounds. It encompasses extra-institutional activity such as petitions, strike waves, cycles of protest, riots, violence, civil war, revolutions, democratization, insurgencies, and ethnic conflicts. This panel aims to contribute to the field of contentious politics beyond Europe by theoretical and empirical developments on how and why citizens and denizens engage in contentious politics? What causes demobilization? How do social movements create relations with state and non-state actors? How does Internet-based communication influence contentious politics? Why some contentious politics sometimes turn violent and take the forms of terrorism, civil war, or revolution and other activities do not? It also strives to make methodological advances in designing and verifying the empirical effectiveness of research tools for studying contentious politics and political violence.
Energy and environmental policy: global, regional and local dimensions
Climate change and environmental pollution are important and urgent global challenges with long-term implications. Some countries, societies, and organizations have already adopted the policy of sustainable development and focused on environmental protection. European Union and Scandinavian countries are leading this movement, however, there are many other subjects beyond Europe, who understand the importance of this task. Countries take actions to reduce their ecological footprint individually, but also in cooperation with other state and non-state actors. At the same time, they try to maintain the stability and development of their economies, investing in new, eco-friendly technologies and innovations, especially in the field of energy. One of the most important goals is to reduce the emission of CO2 and other greenhouse gases. The main aim of this panel is to analyze and compare the different policies of non-European countries uptaken to protect the environment.
The EU and the World (Dis)Order. Challenges, Impact,  Opportunities


Sponsored by the Italian Political Science Association (SISP)

 
World order has been explained by International Relations scholars as the result of alliances among dominant states, which assured the balance of power and guarantee a certain level of international stability. Such coalitions are necessary to produce policies, manage crises, and provide security and collective goods to the rest of the system. Hegemonic power(s) are then compatible with multilateral rules, international organizations and functional cooperation.
The European Union (EU) has emerged, over the decades, as a unique case of political and economic integration, aiming at contributing to world order by strengthening global security, promoting common policies and values and sustaining and nurturing multilateralism.
Current times are, however, changing the environment. Emerging conflicting phenomena like globalization, interdependence, fragmentation, and attraction to sovereignty are challenging the current world system, altering alliances, affecting the predictability of rules and policies, increasing disorder, at all levels.
The panel explores such contrasting trends and aims at deepening reflections on the role the EU can continue to play, facing the current (dis)order and how relations with major political actors (primarily US, Russia, China) can be managed or reshaped.
Toward a New Disorder
Panel dedicated to Undergraduate-, Graduate-, and PhD Students
US-China rising rivalry, deinstitutionalisation of the international system in favor of national interests, "hybrid war" and its aspects, European Union versus the refugee crisis and an unstable neighborhood, the Transatlantic crisis, transformation of power in Asia. Rethinking the International Relations' theoretical approaches as an explanatory tool for the 2020 world.
  
This panel is especially designed to offer young, aspiring academics an opportunity to present their research at an international forum, meet their equally ambitious counterparts from across the academic field and debut in an open, scholarly environment. We would happily welcome any and all students with a desire to broaden their academic resume and contribute to the learning value of our conference.   
The Past, Present, and Future of Cross Taiwan Strait Relations
The panel focuses on different aspects of the Cross Taiwan Strait Relations within historic, economic, social, politic and strategic perspectives. Significantly, it depicts the changes which have been ensued from emerging of the New Global Order.  
The Challenges for Research and Science Beyond 2020
Unprecedentedly vast mass media communication modifications, together with simultaneously increasing role of the Information Society, dynamic economic, social and climate changes, significant alteration of mutual relations between citizens and decision-makers elected by them – these are just a few main challenges, which University is going to face and ought to cope with in nearest future.
This is why during this Panel distinguished participants are going to attempt to answer the following questions: what is the role of Science, Research and University in the early dawn of the third decade of the 21st Century?; how should it look like?; how to maintain and strengthen the position of European Universities within a global perspective?; how to ensure effective funding for both individual and collective, domestic and intranational research projects; what kind of institutional tools ought to be adjusted, if any? to the Horizon Europe in order to stay more competitive in a field of research results visibility; how to accelerate exchange mobilities and educational programs for academic internationalization; what is the main goal of the idea of a "Research University" and how to develop this vision in a sustainable manner?
 The 'Silicon Valley' Approach for Solving the Arab – Israeli – Palestinian Conflict: Poznań hosting the International Peace Accelerator
Not many conflicts are as complicated as the Arab – Israeli – Palestinian conflict. This year, Poznań is hosting the International Peace Accelerator, and with it, the two conflict resolution teams, one from Israel and the other – from the Palestinian Territories, to discuss innovative approaches to solutions. The session will feature multidisciplinary approaches, derived from the 'Silicon Valley' innovative mindset, that aims at removing the barriers that keep the parties from even reaching the negotiation table. The panel will focus on "what can be done" rather than blaming the actions of the other side. Insights combine real-life inputs from former chief negotiators of both sides, and cutting edge research. The session may be filmed, there may be press coverage, and by participating or being in the audience, you provide your consent for exposure and publication of your picture.
«Мягкая сила» в современной международной политике 
(Panel held exclusively in Russian on "soft power" in global international relations)
Политика «мягкой силы» – сложная многоуровневая система, которая позволяет государствам решать тактические и стратегические задачи на международной арене. Это один из важнейших факторов современной внешней политики любого развитого государства и реализации его национальных интересов. Механизм реализации политики «мягкой силы» целесообразно классифицировать, выделяя официальный и неофициальный уровни. Ключевыми направлениями официальной политики в этой сфере являются: публичная дипломатия, внешняя культурная политика, культурная дипломатия. Наиболее значимые средства реализации неофициального аспекта внешней культурно-информационной политики – кинематограф, СМИ, прежде всего телевидение, музыкальная индустрия, молодежные субкультуры, «питающие» массовую культуру. Зачастую незаслуженно игнорируемое воздействие на уровне массовой культуры гораздо более эффективно, нежели рычаги официального политического или экономического влияния.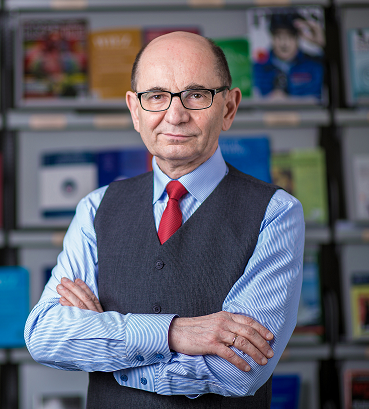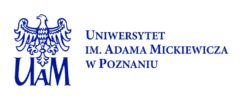 Prof. Andrzej Stelmach
Dean of the Faculty of Political Science and Journalism. He graduated in Political Science at the Institute of Political Science and Journalism of Adam Mickiewicz University where he also got his PhD and professorship. He is a Head of Department of Political Systems. Prof. Stelmach is a member of Central Board of Polish Political Science Association (PTNP) and editor in Chief of Mid-European Political Studies Journal issued by FPSJ. He is member of Scientific Boards of several journals including ones issued by University of Szczecin and Ukrainian Black Sea State University i Mihkolayev. He is especially interested in contemporary Polish and European political systems and parties as well as Russian politics and elections. Author of number of papers and monographies.
Prof. Sebastien Peyrouse
Sebastien Peyrouse was a doctoral and postdoctoral Fellow at the French Institute for Central Asia Studies in Tashkent (1998-2000 and 2002-2005), a Research Fellow at the Slavic Research Center, Hokkaido University in Sapporo (2006), and a Research Fellow at the Woodrow Wilson International Center for Scholars in Washington (2006-2007). In 2008-2012, he was a Senior Research Fellow with the Central Asia-Caucasus Institute & Silk Road Studies Program (SAIS, Johns Hopkins University, Washington D.C.) and with the Institute for Security and Development Policy (Stockholm). He is an Associated Scholar with the Institute for International and Strategic Relations (IRIS, Paris), and with the Fundación para las Relaciones Internacionales y el Diálogo Exterior (FRIDE, Madrid) and a member of the Brussels-based EUCAM (Europe-Central Asia Monitoring).
Prof. Sang Chul Park
Sang-Chul Park has received PhD degrees in political science in Aug. 1993 in Germany and economics in Feb. 1997 in Sweden. His dissertations discussed Technopolises in Japan. He also passed a habilitation examination (full professorship) in political science in Nov. 2002 in Germany as well as a docent evaluation (Swedish habilitation) in economics in Sep. 2004 in Sweden. He is currently a Full Professor at Graduate School of Knowledge based Technology and Energy, Korea Polytechnic University and Adjunct Professor at Center for Science-based Entrepreneurship, Korea Advanced Institute of Science and Technology (KAIST), South Korea. He was Visiting Scholar at Asian Development Bank Institute, Japan in Oct. 2014. His research interests concern industrial policy and regional development and studies on innovation systems and on science parks and innovative clusters in particular. Currently his research areas are expanded toward energy policy, sustainable development strategy, high technology ventures and international business and trade.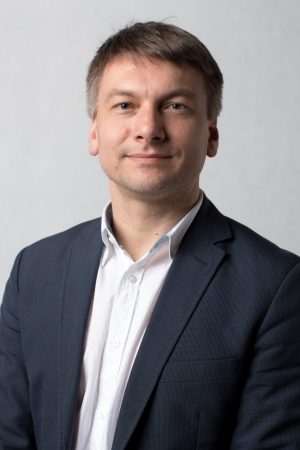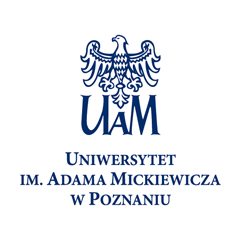 Prof. Przemysław Osiewicz
Secretary of Research Committee RC-18 of the International Political Science Association (IPSA). Member of the International Studies Association (ISA). Member of Polish Political Science Association. Board member of Polish International Relations Association (Poznan) and Asia&Pacific Association. Visiting professor at Selçuk Üniversitesi (Turkey, 2010), Linneaus Univerisity (Sweden, 2011), Konya Üniversitesi (Turkey, 2011), Hogeschool Ghent (Belgium, 2012), the Ministry of Interior (Cyprus, 2012), the Institute for Political and International Studies (Iran, 2013), the University of Nicosia (Cyprus, 2014), University of Nevada in Reno (USA, 2016), Cleveland State University (USA, 2016), Texas State University (USA, 2017), Ilisagvik College Barrow Alaska (USA, 2017); Georgetown University, Washington D.C. (USA, 2015, 2016-17); National University of Sciences and Technology, Islamabad (Pakistan, 2019).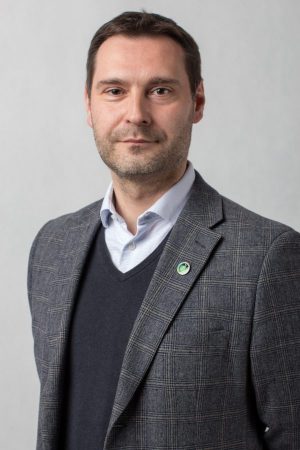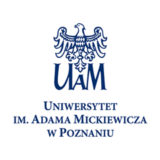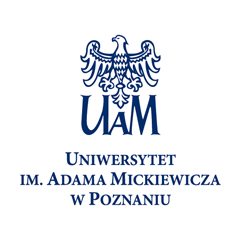 Tomasz Brańka PhD
He is a holder of PhD in political science. He studied in Poland and Sweden. Currently working at the Adam Mickiewicz University, Poznan Faculty of Political Science and Journalism in Poznań. Author of over 40 academic works published in Poland, Sweden, Germany, Czechia, and Russia. Guest lecturer in the field of political and European studies at numerous universities in Sweden, Finland, Iceland, Greenland, Spain, Turkey, Azerbaijan, Kyrgyzstan, Russia and USA. His main research interests focus on autonomous solutions in contemporary international relations and non-sovereign entities in international relations.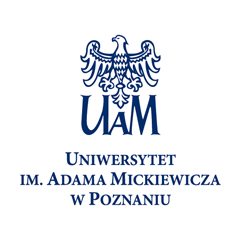 Prof. Tomasz R. Szymczyński
Employed at the Faculty of Political Science and Journalism – FPSJ at Adam Mickiewicz University (AMU) in Poznań – Poland (since 2003) on the position of a Professor (since 2017). Holder of the MOFA Fellowship, organized by the CCS – Center for Chinese Studies, which administrates the Fellowship for the ROC MOFA at the NCL – National Central Library, within which he is affiliated as a Visiting Scholar at the NCCU – National Chengchi University in Taipei (February – December 2019). Habilitation thesis defended at the FPSJ AMU (2014). PhD thesis defended at the Faculty of Social Sciences – FSS at the Institute of Political Science and Journalism – IPSJ AMU (2003). Holder of the Europa Fellows Scholarship, within which for six semesters he was matriculated at the Faculty of  Cultural Studies (Kulturwissenschaften Fakultät) at the European University Viadrina – EUV in Frankfurt/Oder (Germany) as a participant of doctoral studies (2000-2003). His major scientific interests include possibilities of application of hermeneutical perspective in the field of Political Science in its European Studies, Chinese Studies, Regional Studies and International Relations dimensions, questions on cultural collective identity and intercultural communication viewed from the methodological perspective of the hermeneutics of multilinguisticality.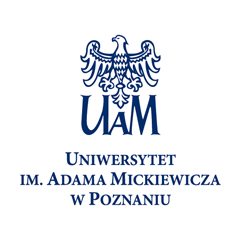 Prof. Beata Przybylska-Maszner 
Political scientist, Europeanist. Since 2016, an associate professor at the Department for European Integration Research of the Faculty of Political Science and Journalism at the Adam Mickiewicz University in Poznań, Poland. Vice-president of the Centre for European Research and Education in Poznań working under projects preparation and their implementation in the field of European education. Executive Editor of Rocznik Integracji Europejskiej (the European Integration Yearbook). Member of Team Europe Poland, a network of experts in European studies. Member of Jean Monnet Chair – Theoretical concepts of differentiated integration and Jean Monnet Centre – EU external actions in the contested global order – (In)coherence, (dis)continuity, resilience. Her academic interests focus around the themes of institutionalisation process of the European Union's Common Foreign and Security Policy, in particular its influence on EU relations with specific states and regions.
Conference fee
450 PLN / 100 EUR 
All fees should be submitted to the following bank account:

Uniwersytet im. Adama Mickiewicza w Poznaniu
ul.Wieniawskiego 1
61-712 Poznań
SANTANDER BANK POLSKA SA 77 1090 1362 0000 0000 3601 7903
Transfer title: KN000709 + First and Last Name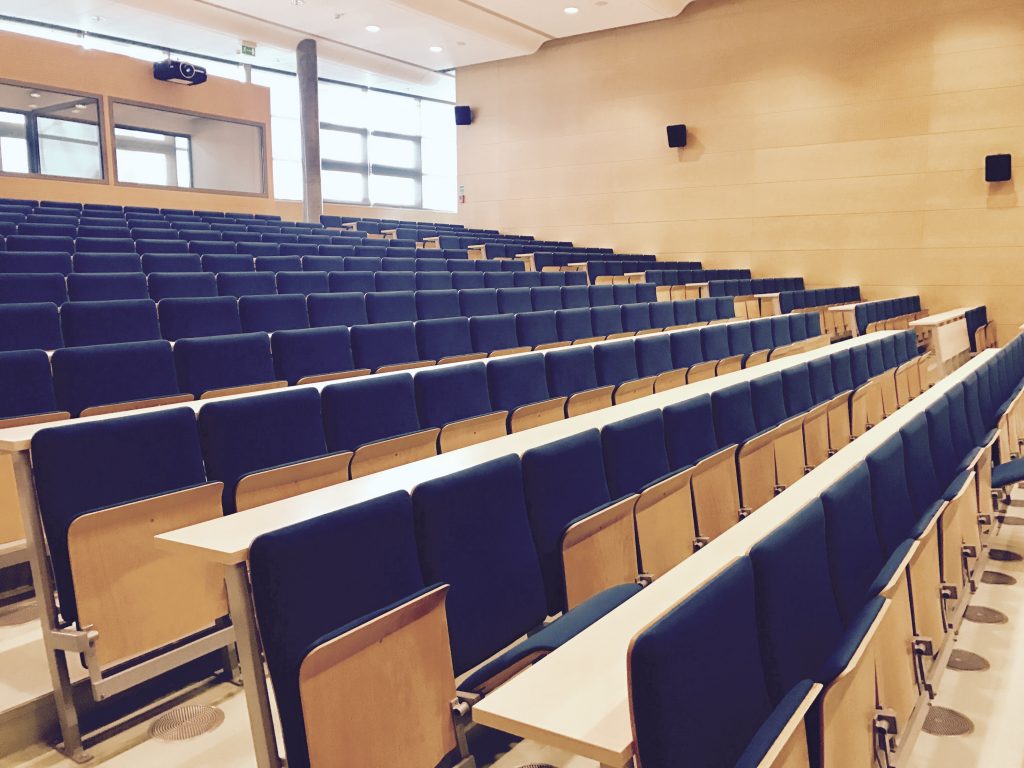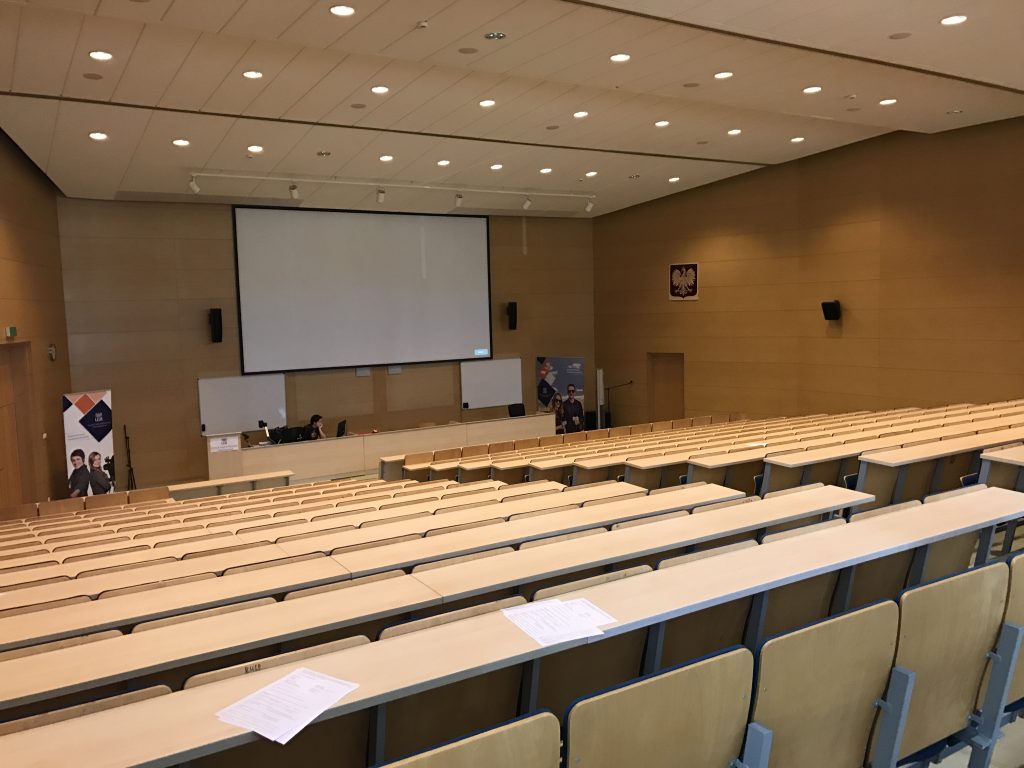 1st of May – Registration opens

7th of November – Registration is closed

21st of November – Last day for accepting conference fee

26th of November – Detailed plan of the conference is published

5th-6th of December – Conference takes place
We are officially published
Beyond Europe: Politics and Change in Global and Regional Affairs, Fiedler R., Stelmach A., (2017) has just been published. More information will be provided soon.
Memories from previous editions
Department of Non-Euoropean Political Studies
Faculty of Political Science and Journalism 
Adam Mickiewicz University, Poznań 
ul. Uniwersytetu Poznańskiego 5
61-614 Poznań  
Poland 
email: beyondeurope@amu.edu.pl
phone: +48 618296593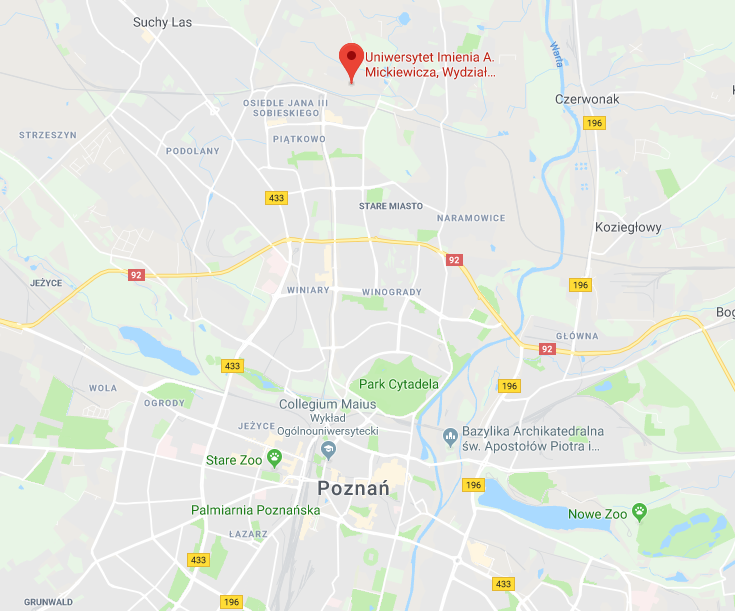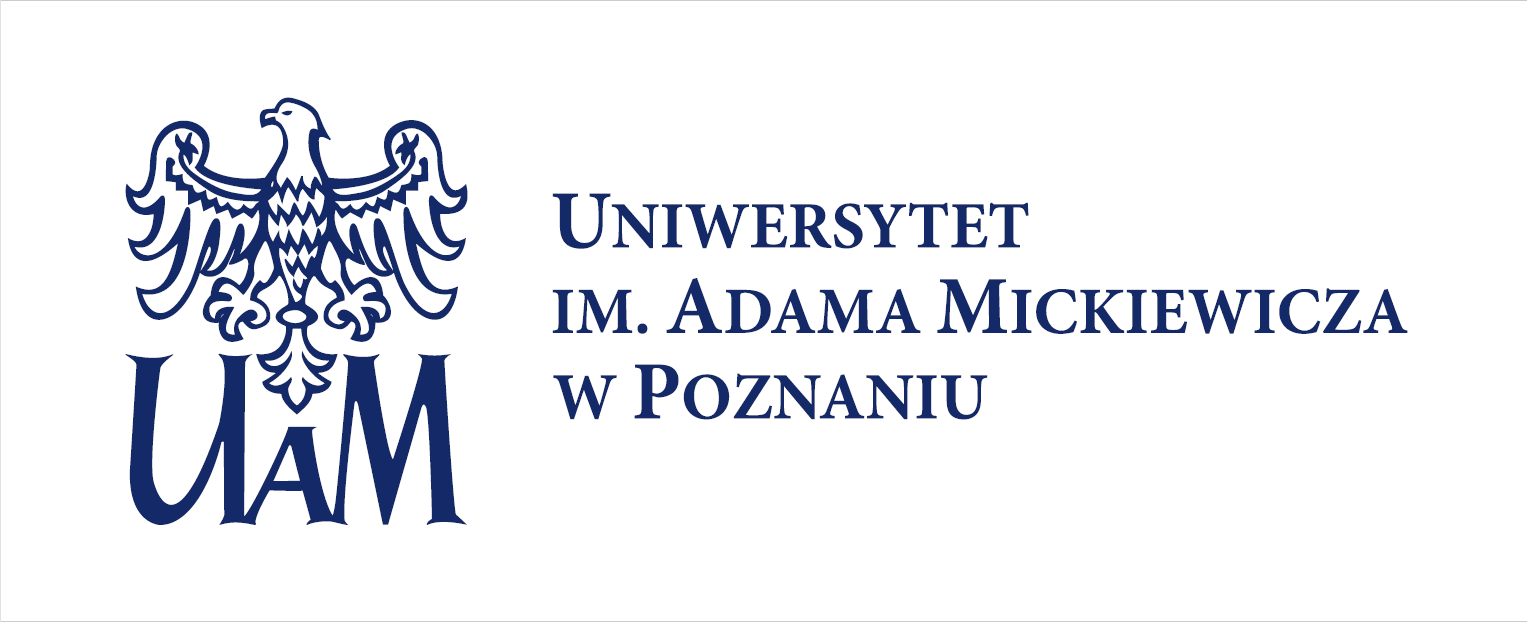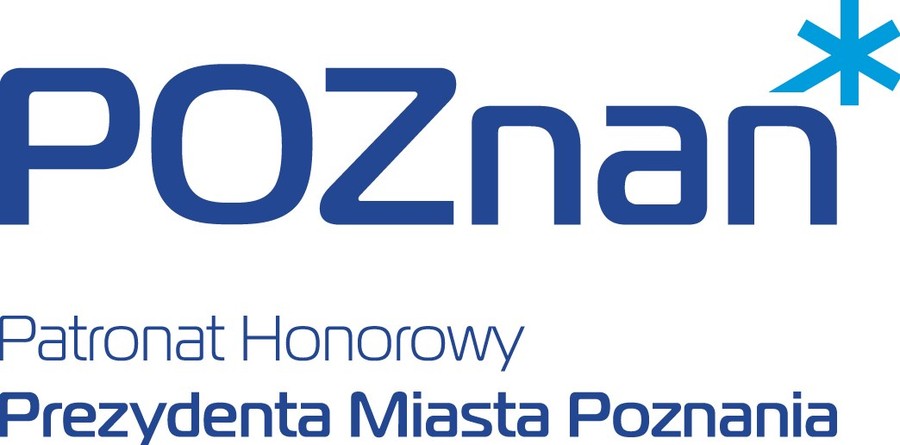 The European Commission support for the conference does not constitute an endorsement of the contents which reflects the views only of the authors, and the Commission cannot be held responsible for any use which may be made of the information contained therein.