Registration opens May 1st 2019

Adam Mickiewicz University, Poznan, Faculty of Political Science and Journalism
December 5-6, 2019
Chaos was the law of nature; order was a dream of men
Henry Adams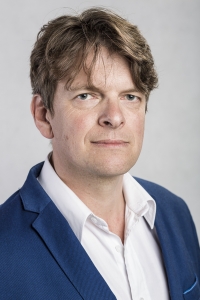 Dear Colleagues!
It is a great honour for me to invite you all to join us during the third edition of the international conference organised by the Faculty of Political Science and Journalism along with the Department of Non-European Political Studies, Department of International Relations and Department of International Economy titled "Beyond Europe: Towards a New Global Order" on behalf of the Faculty's Dean, Prof. Andrzej Stelmach.
We believe that the conference is a unique opportunity to openly discuss the latest advancements in many politics-related disciplines and exchange views on current issues connected with the apparent shift in global politics that happens right before our eyes. We believe this year's subject list make the conference an overall very promising and interesting event.
Previous editions attracted participants from France, United States, Israel, Turkey, Kyrgyzstan, Russia, Ukraine, Korea, Taiwan, Pakistan, Germany and Nigeria. We also had the distinct pleasure of hosting the ambassadors of Argentina, Indonesia, Turkey, Peru, Kazakhstan and Pakistan. 
See you all in Poznań very soon!



prof. UAM dr hab. Radosław Fiedler 
Deputy Dean for International Cooperation at Faculty of Political Science and Journalism at Adam Mickiewicz University, Poznan
Topics of interest for submission include, but are not limited to:
A new Cold War?- what should we make of Great Powers Rivalry's comeback?
There is a widespread consensus among IR scholars the post-cold war period, characterized by moderation of great power disputes, has come to an end. It has replaced by renewed great power rivalry leading to geopolitical tensions, military crisis and generally hostile rhetoric and actions. Many pundits turned to calling this new normal "a new Cold War." But is it really an accurate and useful description of the reality we live in? The purpose of the panel is to investigate and debate the sources, nature and consequences of current great power tension, mainly those playing out in the reborn China-Russia-IS "strategic triangle."
We invite paper proposals dealing with (but not excluded to) the following research questions: 1) what are the underlying causes of renewed great power rivalry and drivers sustaining it? 2) is the Cold War template appropriate to describe the current state of the international system? If not then what is the nature of contemporary great power rivalry? 3) What are the medium- and long-term consequences of the current discord among great powers for the stability and structure of the international order?
Repressive States and New Militant Democracies
Intriguing cases of a denial of the basic European civilization values in many countries provoke journalists to formulate simple answers about moving away from Europe or the rapid emergence of a given society beyond Europe. Accusations of populism in this case only seem to complement this position of political exclusivism. Meanwhile, contemporary political transpositions symbolized by the names of Orban, Trump, or Kaczyński can be considered in a more intersubjective manner on several theoretical levels. The first of these may be the attitude to globalization – nativist or vitalistic. The second is the location of regimes on the continuum between the ideal types of democratic and non-democratic regimes. The third, in turn, is the level of repressiveness and paternalization of the state. The fourth, the relationships between civil society and the forces hostile to an open society. Undoubtedly, there can be many more analysis levels. The number of cases can be almost infinite. In this situation, equally important are both empirical analysis and the construction of new theories. This panel invites researchers interested in making advances in this research field.
Mobilisation and Participation of Non-State Actors in European Countries and Beyond
Various types of non-state actors influence political institutions directly—through lobbying at local, state, national and transnational governance levels—and indirectly through mobilizing public opinion, media debate and grassroots efforts. This panel invites papers covering issues related to the role non-state actors, civil society engagement in public policy-making, as well as governance-related issues at national, international and subnational levels. It looks for a wide range of analyses addressing: non-state actors' behavior; lobbying strategies and effectiveness; communication strategies (including new types of media); lobbying by experts; stakeholder dialogue; relationships between non-state actors (including building coalitions and networks); how interest groups connect to broader social movements, as well as other related research perspectives.
Re-thinking Arctic in an Age of Geopolitical Change – Towards a New Understanding of the North
The strategic importance of the Arctic region has increased significantly over the last few years. The main reason for this is the continuing climate warming. This means, among other things, new opportunities to exploit rich natural resources and to use – until now almost inaccessible – Arctic communication routes for commercial purposes. Similarly, political, military and ecological interests clash here. Moreover, not only countries traditionally considered to be Arctic, but also new actors such as the People's Republic of China and South Korea have joined in the 'Arctic game'. The Arctic Region and its rapidly changing role in both internal and international politics forces actors involved in the came to (re)construct and invent "new" traditions narrating about its role and importance. The Arctic Region has been recently an object of vivid interest of several actors involved in its "domestication", management or even conquer. Regardless of motives behind those actions, they try to justify and explain own interest by employing various arguments. This leads to the creation of a set of discourses spanning from historical arguments to imperial principles.
The Middle East Imbroglio: Towards a New Regional Order?
The Middle East region has undergone significant political, economic, and social changes since 2010. The so-called Arab Spring and other parallel processes undermined the current regional order and resulted in a new balance of power. Although such a situation creates new opportunities, it also poses a serious risk to peace and stability. States and non-state actors engage in local power struggles. The Middle Eastern powers like Turkey, Saudi Arabia, and Iran project power in the region. At the same time external powers try to take advantage of the regional instability. In addition, the split within the Gulf Cooperation Council (GCC), the Arab-Israeli tensions, and Islam's growing sectarian divide make the situation even more complex. The main aim of this panel is to analyse the above-mentioned aspects in detail. Are we witnessing the rise of a new regional order?
The EU's impact on political systems in the 21st century
The panel deals with with liberal democracy in the 21st century, opportunities and threats; non-democratic systems and their future; the evolution of democracy – hopes and threats; fallen states in Africa and Asia and their systemic problems; the problem of succession in Central Asian states; from communism to capitalism: the evolution of the PRC political system, Chinese "authoritarian state capitalism" model and the problem of its global popularity).
Contentious Politics and Political Violence
Contentious politics is usually understood as a disruptive claims-making political activity which is at least to some extent beyond institutional bounds. It encompasses extra-institutional activity such as petitions, strike waves, cycles of protest, riots, violence, civil war, revolutions, democratization, insurgencies, and ethnic conflicts. This panel aims to contribute to the field of contentious politics beyond Europe by theoretical and empirical developments on how and why citizens and denizens engage in contentious politics? What causes demobilization? How do social movements create relations with state and non-state actors? How does Internet-based communication influence contentious politics? Why some contentious politics sometimes turn violent and take the forms of terrorism, civil war, or revolution and other activities do not? It also strives to make methodological advances in designing and verifying the empirical effectiveness of research tools for studying contentious politics and political violence.
Energy and environmental policy: global, regional and local dimensions
Climate change and environment pollution are an important and urgent global challenges with long-term implications. Some countries, societies and organizations have already adopted the policy of sustainable development and focused on the environment protection. European Union and Scandinavian countries are leading this movement, however there are many other subjects beyond Europe, who understand the importance of this task. Countries take actions to reduce their ecological footprint individually, but also in cooperation with other state and non-state actors. At the same time they try to maintain the stability and development of their economies, investing in new, eco-friendly technologies and innovations, especially in the field of energy. One of the most important goal is to reduce emission of CO2 and other greenhouse gases. The main aim of this panel is to analyse and compare the different policies of non-european countries uptaken to protect the environment.
Registration opens May 1st 2019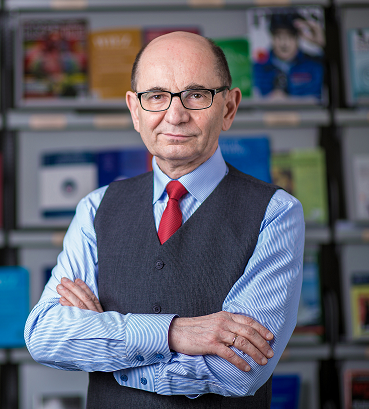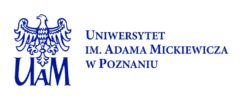 Prof. Andrzej Stelmach
Dean of the Faculty of Political Science and Journalism. He graduated in Political Science at the Institute of Political Science and Journalism of Adam Mickiewicz University where he also got his PhD and professorship. He is a Head of Department of Political Systems. Prof. Stelmach is a member of Central Board of Polish Political Science Association (PTNP) and editor in Chief of Mid-European Political Studies Journal issued by FPSJ. He is member of Scientific Boards of several journals including ones issued by University of Szczecin and Ukrainian Black Sea State University i Mihkolayev. He is especially interested in contemporary Polish and European political systems and parties as well as Russian politics and elections. Author of number of papers and monographies.
Prof. Sebastien Peyrouse
Sebastien Peyrouse was a doctoral and postdoctoral Fellow at the French Institute for Central Asia Studies in Tashkent (1998-2000 and 2002-2005), a Research Fellow at the Slavic Research Center, Hokkaido University in Sapporo (2006), and a Research Fellow at the Woodrow Wilson International Center for Scholars in Washington (2006-2007). In 2008-2012, he was a Senior Research Fellow with the Central Asia-Caucasus Institute & Silk Road Studies Program (SAIS, Johns Hopkins University, Washington D.C.) and with the Institute for Security and Development Policy (Stockholm). He is an Associated Scholar with the Institute for International and Strategic Relations (IRIS, Paris), and with the Fundación para las Relaciones Internacionales y el Diálogo Exterior (FRIDE, Madrid) and a member of the Brussels-based EUCAM (Europe-Central Asia Monitoring).
Prof. Sang Chul Park
Sang-Chul Park has received PhD degrees in political science in Aug. 1993 in Germany and economics in Feb. 1997 in Sweden. His dissertations discussed Technopolises in Japan. He also passed a habilitation examination (full professorship) in political science in Nov. 2002 in Germany as well as a docent evaluation (Swedish habilitation) in economics in Sep. 2004 in Sweden. He is currently a Full Professor at Graduate School of Knowledge based Technology and Energy, Korea Polytechnic University and Adjunct Professor at Center for Science-based Entrepreneurship, Korea Advanced Institute of Science and Technology (KAIST), South Korea. He was Visiting Scholar at Asian Development Bank Institute, Japan in Oct. 2014. His research interests concern industrial policy and regional development and studies on innovation systems and on science parks and innovative clusters in particular. Currently his research areas are expanded toward energy policy, sustainable development strategy, high technology ventures and international business and trade.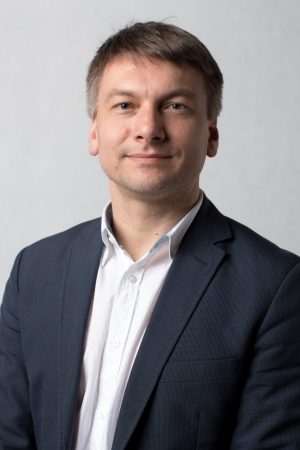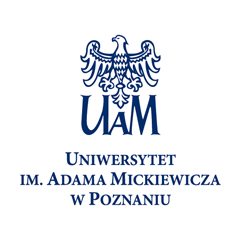 Prof. Przemysław Osiewicz
Secretary of Research Committee RC-18 of the International Political Science Association (IPSA). Member of the International Studies Association (ISA). Member of Polish Political Science Association. Board member of Polish International Relations Association (Poznan) and Asia&Pacific Association. Visiting professor at Selçuk Üniversitesi (Turkey, 2010), Linneaus Univerisity (Sweden, 2011), Konya Üniversitesi (Turkey, 2011), Hogeschool Ghent (Belgium, 2012), the Ministry of Interior (Cyprus, 2012), the Institute for Political and International Studies (Iran, 2013), the University of Nicosia (Cyprus, 2014), University of Nevada in Reno (USA, 2016), Cleveland State University (USA, 2016), Texas State University (USA, 2017), Ilisagvik College Barrow Alaska (USA, 2017); Georgetown University, Washington D.C. (USA, 2015, 2016-17); National University of Sciences and Technology, Islamabad (Pakistan, 2019).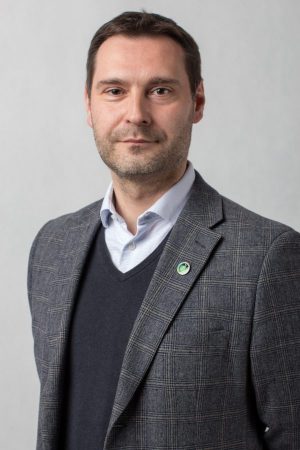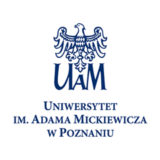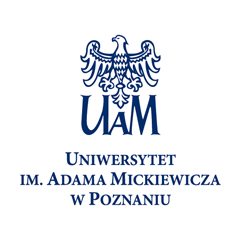 Tomasz Brańka PhD
He is a holder of PhD in political science. He studied in Poland and Sweden. Currently working at the Adam Mickiewicz University, Poznan Faculty of Political Science and Journalism in Poznań. Author of over 40 academic works published in Poland, Sweden, Germany, Czechia, and Russia. Guest lecturer in the field of political and European studies at numerous universities in Sweden, Finland, Iceland, Greenland, Spain, Turkey, Azerbaijan, Kyrgyzstan, Russia and USA. His main research interests focus on autonomous solutions in contemporary international relations and non-sovereign entities in international relations.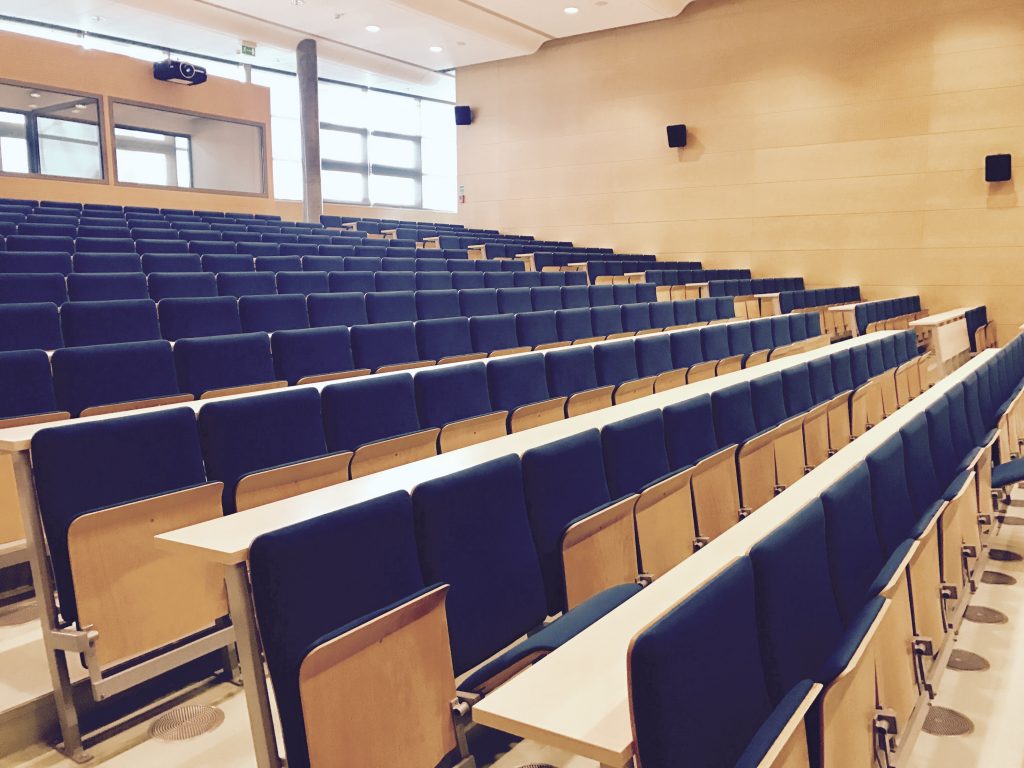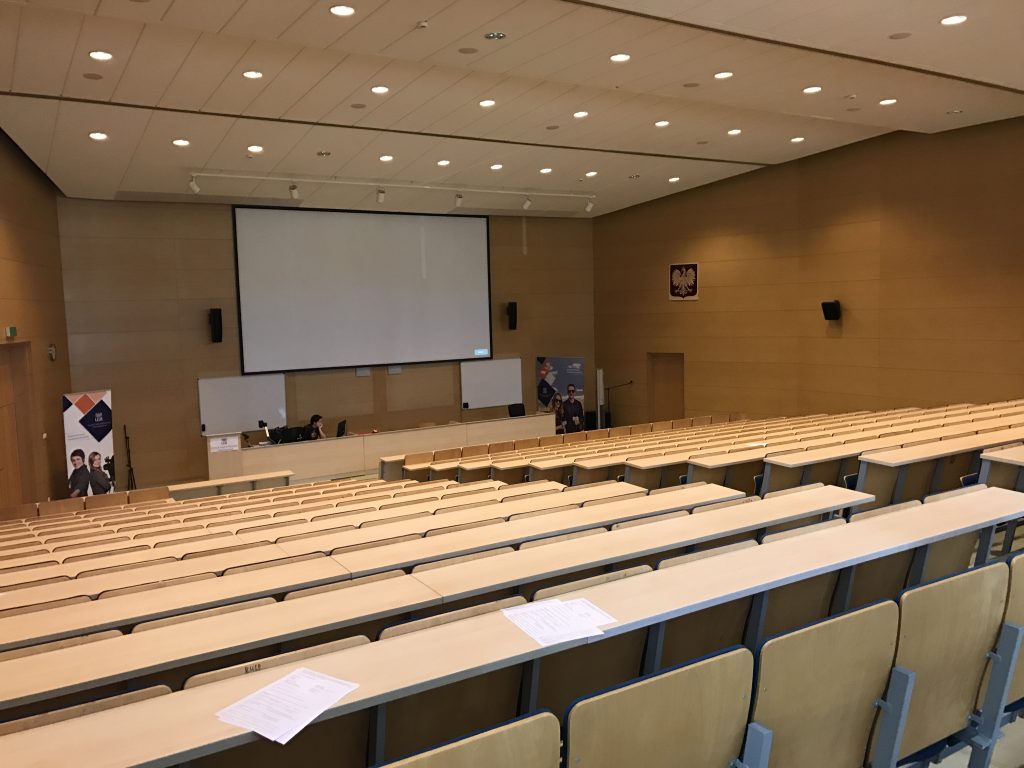 1st of May – Registration opens

18th of November – Registration is closed

21st of November – Last day for accepting conference fee

26th of November – Detailed plan of the conference is published

5th-6th of December – Conference takes place
ACCOUNT NUMBER
52 1610 1133 2003 0051 4927 0005
Registration fee is 450 PLN /€100 /$120 /£90 
For PhD students 300 PLN /€70 /$75 /£60
Recipient:
European Education and Research Center
ul. Umultowska 89a
61-614 Poznań, POLAND
SWIFT code for  SGB Bank: GBWCPLPP

BIC code for SGB Bank: GBWCPLPP

IBAN code for SGB Bank: PL 52 1610 1133 2003 0051 4927 0005
Title of the transfer: "Beyond Europe + participant's name"
We are officially published
Beyond Europe: Politics and Change in Global and Regional Affairs, Fiedler R., Stelmach A., (2017) has just been published. More information will be provided soon.
Memories from previous editions
Department of Non-Euoropean Political Studies
Faculty of Political Science and Journalism 
Adam Mickiewicz University, Poznań 
ul. Umultowska 89a 
61-614 Poznań  
Poland 
email: beyondeurope@amu.edu.pl
phone: +48 618296593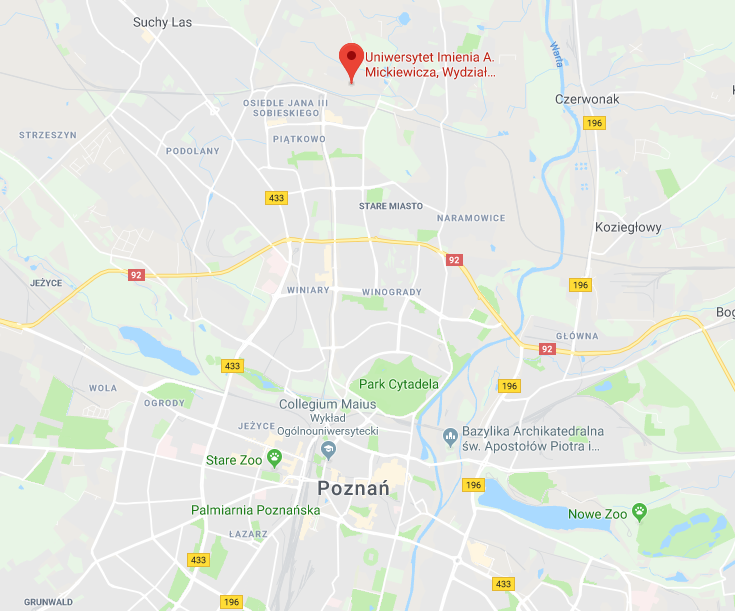 The European Commission support for the conference does not constitute an endorsement of the contents which reflects the views only of the authors, and the Commission cannot be held responsible for any use which may be made of the information contained therein.