Attention: Registration is now complete!
Faculty of Political Science and Journalism at Adam Mickiewicz University 
Poznan 23rd – 24th October 2018 
"No foreign policy – no matter how ingenious – has any chance of success if it is born in the minds of a few and carried in the hearts of none."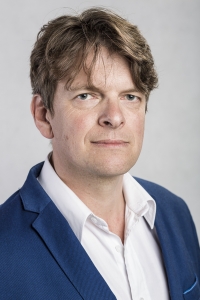 Dear Colleagues!
It is a great honour for me to invite you all to join us on the second edition of the international conference organised by the Faculty of Political Science and Journalism along with the Department of Non-European Political Studies, Department of International Relations and Department of International Economy titled "Beyond Europe: Reconnecting Eurasia" on behalf of the Faculty's Dean, Prof. Andrzej Stelmach.
We believe that the conference is a unique opportunity to openly discuss the latest advancements in many politics-related disciplines and exchange views on current issues connected with the implementation of Belt and Road Initiative. We believe this year's subject list make the conference an overall very promising and interesting event.
Last year conference attracted participants from France, United States, Israel, Turkey, Kyrgyzstan, Russia, Ukraine, Korea, Taiwan and Nigeria. We also had the distinct pleasure of hosting the ambassadors of Argentina, Indonesia, Turkey and Peru. 
See you all in Poznań very soon!



prof. UAM dr hab. Radosław Fiedler 
Deputy Dean for International Cooperation at Faculty of Political Science and Journalism at Adam Mickiewicz University, Poznan
We hope you find those interesting, please keep in mind some alterations might be done later on.
 US-EU-China Between Economic Cooperation and Rivalry
EU – China Mutual Economic Relevance And Co-Pendence: Prospects of Co-Operation.
EU – United States Economic Relevance And Co-Pendence: Prospects of Co-Operation.
US – China Economic Relevance And Co-Pendence: Prospects of Co-Operation.
Belt and Road Initiative Blueprint, Implementation and the Future
Poland and the BRI: Gains and Losses
TTIP's Myths and Realities and the Future
Pax Americana and Pax Sinica Rivalry Among the Orders
Belt and Road Initiative (BRI) Regional and Global  Perspectives and Challenges
BRI Thorough Central Asia and Middle East: Trans-Connection Between Asia and Europe.
Africa and Maritime Routes: New Opening for Development or Neocolonialism?
New Silk Road and Local Markets and Economies: Challenges and Threats.
Railway and Maritime Connections, Ports, Hubs and Infrastructure.
Alternative or Supplementary Global Order? Understanding Chinese Concepts and Its Meaning.
MENA and Central Asia Instability How It Can Disturb Chinese Activity
Geopolitics and Natural Resources in Eurasia
Natural Resources and Regional Stability: Central Asia, Middle East and The Arctic
Changing Role of Fossil Fuels in XXI Century
The Future of Nuclear Power and Alternative Sources of Energy
The New Great Game in Central Asia
Clean Energy and the Challenges Of Conversion
Russia, Central Asia and The Middle East During Oil Price Plummet
MENA Region and its Contemporary Dynamics
Saudi-Iran Rivalry in The Middle East
Chinese Activity in Fragile States In The Middle East
Origins and the Future of US-Turkey Tensions
Evolution and the Prospects of Kurdish Issue in the Middle East
Update on Contemporary Wars in the Middle East: Syria and Yemen
Ethnic and Religious Dynamics in the Middle East Today
International Business 
New Patterns In International Trade 
Transfer of Technology and Services 
Global Outsourcing and Off-Shoring 
Quality and Risk Management 
Business Culture 
New Global Actors in International Trade 
A.I. and Automation of Workforce 
New Challanges for Trade and Business
Cryptocurrencies Phenomenon 
The Past, Present, and Future of Cross Taiwan Strait Relations
Cross Taiwan Strait relations strategic contexts
Political and economic relations
Geopolitics and geostrategy
Global Powers and the South China Sea
Social innovations and civil society
Methodology of Political Science and International Relations
Contemporary Challenges in International Relations Research
Changes in International Relations Paradigms
Problem of Emergence In International Relations
Complexity Theory and its Utility in International Relations
Problem of Limits of Contemporary Quantitative Methods
International System And Future Order
Global Terrorism and Asymmetrical Challenges
Islamic State: What Happens Next?
Terrorist Activity in Sub-Saharan Africa
Modern Tactics and Weaponry Among Terrorist Groups
Islamic State Fighters Back Home: Perspectives
Contemporary Anti-Terrorist Procedures and Tactics
Terrorism in South-East Asia
Religion and Terrorism: Marriage Without Confidence?
International Conflicts: How Should Businessmen, Academia, NGOs, and Governments Collaborate to Resolve Conflicts?
Conflict Resolution Theory and Practice
Effective Practices and Strategies in Conflict Resolution on Chosen Examples
International Mediation, Honest Brokers- Challenges and Implementation
Business, Academia, NGOs as a Reliable Partners in Conflict Resolution
The Moral Responsibility of Different Sectors to Facilitate Processes and Solutions.
Брикс: Влияние На Постсоветское Пространство И Мир
BRICS Impact On Post-Soviet Space
Динамики Развития И Роли Группы Брикс В Мировой Экономике
The Role and Dynamics of BRICS in World Economy
Политические Стратегии Стран Брикс: Региональное И Глобальное Измерение
Politiclal Strategies of The BRICS Member States – Regional and Global Dimesion  
Постсоветское Пространство И Брикс: Проблемы Взаимодействия
Post-Soviet Space and BRICS – Problems of Interactions
Страны Брикс: Сотрудничество И/Или Конкуренция?
Member States of BRICS – a Commonwealth or Rivalry
Перспективы Реализации Научно-Технического Потенциала Стран Группы Брикс
Perspectives of Research and Technological Potential of BRICS
Japan's role in changing Eurasia
"Free and open Indo-Pacific" as an objective of Japanese foreign policy.
Japan's position in changing Eurasian regional order
Priorities, determinants and challenges of Japanese foreign policy
Continuity and change in Japan's foreign and security policy in post-Cold War period.
We are proud to present this year's members of the Scientific Board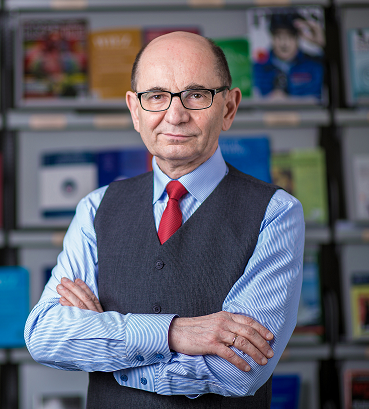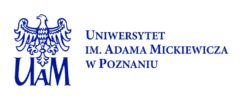 Prof. Andrzej Stelmach
Head of the Scientific Board
Dean of the Faculty of Political Science and Journalism, Chief of Department of Political Systems. He is a member of Polish Political Sciences Association and serves as its head for Poznań region. He is editor-in-chief of Middle-European Political Sciences issued by faculty, and co-editor of numerous titles. His research interst concern political system in Poland, political systems in Eastern Europe, especially Russian Federation, election and related matters. Author of numerous publications such as: Change and Stability in Russian Contemporary Political System (2003), 20 Years of Democratic changeover in Poland  (2013).
Prof. Sebastien Peyrouse
Researcher and professor of international affairs with the Central Asia Program (Institute for European, Russian and Eurasian Studies, George Washington University). He is also a member of the Brussels-based EUCAM (Europe-Central Asia Monitoring). From 2008-2012, he was a Senior Research Fellow with the Central Asia-Caucasus Institute & Silk Road Studies Program (SAIS, Johns Hopkins University, Washington D.C.) and with the Institute for Security and Development Policy (Stockholm). He is the author of Turkmenistan: Strategies of Power, Dilemmas of Development (M. E. Sharpe, 2011), the co-author of The 'Chinese Question' in Central Asia: Domestic Order, Social Changes, and the Chinese Factor (Hurst, Columbia University Press, 2012) and of Globalizing Central Asia: Geopolitics and the Challenges of Economic Development (M.E. Sharpe, 2012). Dr. Peyrouse has also authored and co-authored seven books on Central Asia in French.
Prof. Sang-Chul Park
He is currently a Full Professor at Graduate School of Knowledge based Technology and Energy, Korea Polytechnic University and Adjunct Professor at Center for Science-based Entrepreneurship, Korea Advanced Institute of Science and Technology (KAIST), South Korea. He is a member of editorial advisory board for Korea Observer (SSCI Journal) as well as a member of editorial review board for Journal of Small Business Management (JSBM) (SSCI Journal). In 2013, he became the editor of Asia Pacific Journal of EU Studies (APJEUS). In 2014 he also became a member of editorial board in International Journal of Innovation and Regional Development (IJIRD). In 2016 he serves as associate editor for International Journal of Management and Enterprise Development (IMED) (SCOPUS Journal) and a member of Managing Editorial Board in Australian & New Zealand Journal of European Studies.


Prof. Daniel C. Bach
is Director of Research Emeritus, Centre  National de la Recherche Scientifique (CNRS)  at  Centre Emile Durkheim and a former professor at Institut d'Etudes Politiques, University of Bordeaux. Daniel Bach is currently a professor at HEC and  at ISEG (University of Lisbon). Daniel Bach is the series editor of the Routledge Studies in African Politics and International Relations. He published extensively on the politics and international relations of the continent. His latest book discusses Regionalism in Africa. Genealogies, institutions and trans-state networks (Routledge, 2017).
Prof. Justyna Zając
is a Professor Extraordinarius at the University of Warsaw. Her research interests focus on international relations, in particular on Poland's foreign and security policy, transatlantic security system as well as the European Union and the United States foreign and security policy. She was a chairperson of the Young Scholars Council at the Ministry of Science and Higher Education of the Republic of Poland (2011-2012) and served on the Commission of National Security Strategic Review appointed by the President of the Republic of Poland (2011-2012). Professor Zając is the author of several books and articles, including her most recent, Poland's Security Policy. The West, Russia, and the Changing International Order (Palgrave Macmillan, London 2016).
Detailed schedule along with all necessary information about dates, procedures and locations can be found below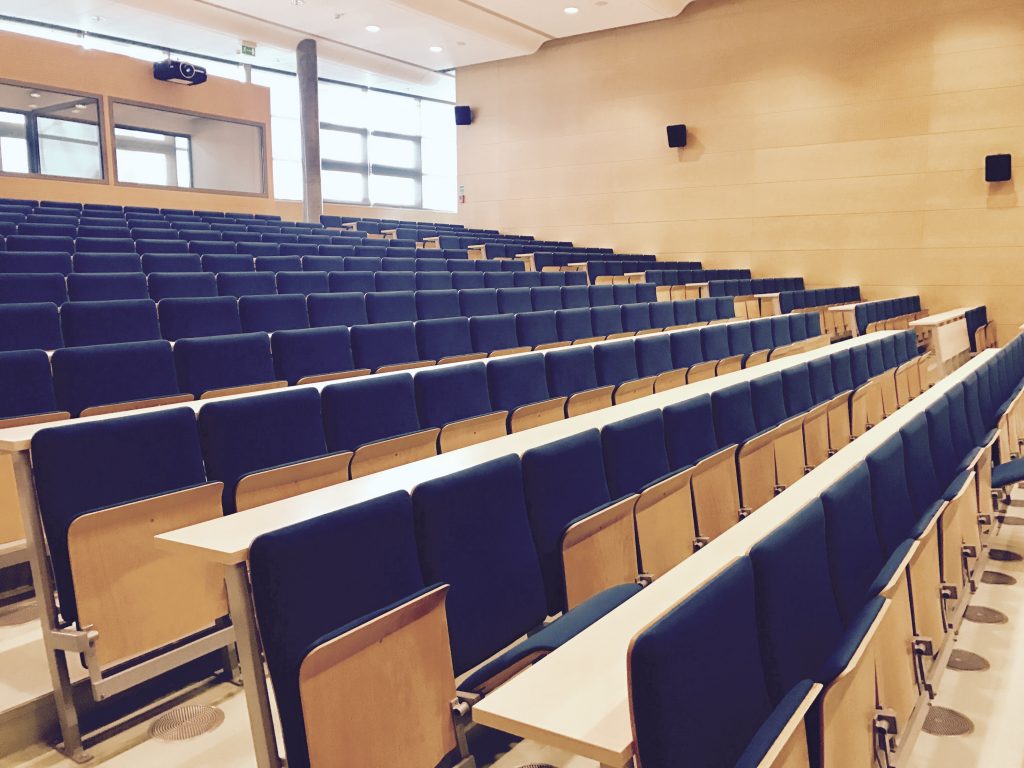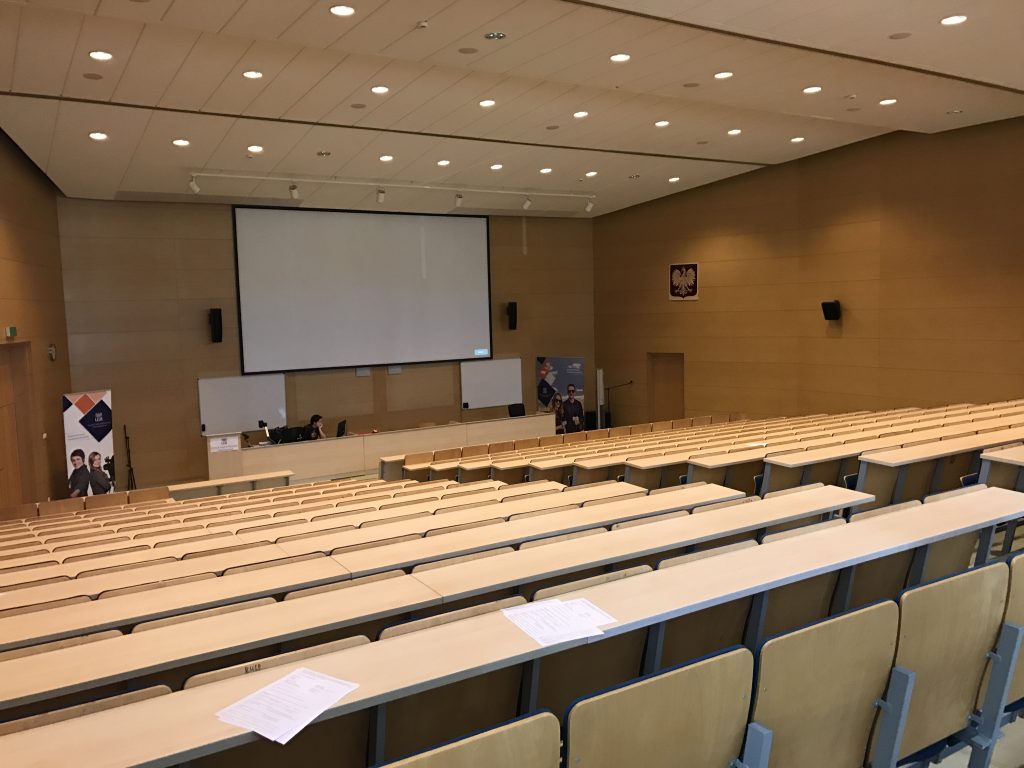 1st of May 2018 – registration begins  
30th of September 2018 – registration closes 
5th of October 2018 – last day of accepting registration fee
10th of October 2018 – publishing detailed plan of the conference
23th – 24th 

of October 2018

 – conference takes place 
1st of December 2018 – deadline for submiting papers to be published
ACCOUNT NUMBER
52 1610 1133 2003 0051 4927 0005
Registration fee is 450 PLN /€100 /$120 /£90 
For PhD students 300 PLN /€70 /$75 /£60
Recipient:
European Education and Research Center
ul. Umultowska 89a
61-614 Poznań
SWIFT code for  SGB Bank: GBWCPLPP

BIC code for SGB Bank: GBWCPLPP

IBAN code for SGB Bank: PL + 52 1610 1133 2003 0051 4927 0005
Title of the transfer: "Beyond Europe + participant's name"
We are officially published!
Beyond Europe: Politics and Change in Global and Regional Affairs, Fiedler R., Stelmach A., (2017) has just been published! More information will be provided soon! 
Memories from first edition
Click the button below to view the pictures. All rights reserved. 
Department of Non-Euoropean Political Studies
Faculty of Political Science and Journalism 
Adam Mickiewicz University in Poznań 
ul. Umultowska 89a 
61-614 Poznań 
Wielkopolskie 
Poland 

email: beyondeurope@amu.edu.pl
phone: +48 618296593
Department of Non-European Political Studies is a part of Faculty of Political Science and Journalism of Adam Mickiewicz University